Dragon's Blood: Civilization of Beauty, Art of Skin Rejuvenation from Nature

Beauty and women have been inseparable since ancient times. In ancient Egypt, Queen Cleopatra, who was renowned for being the most elegant and charming woman, had skin care, cosmetic as well as perfume techniques that have been passed on until these days. The ancient Inca Empire is another good example. Apart from being the most powerful empire in the early 13th century, this far-away region was the origin of the beauty material, which is known to be a miraculous plant called "Dragon's Blood Tree". This plant has been used for skin care and rejuvenation until today.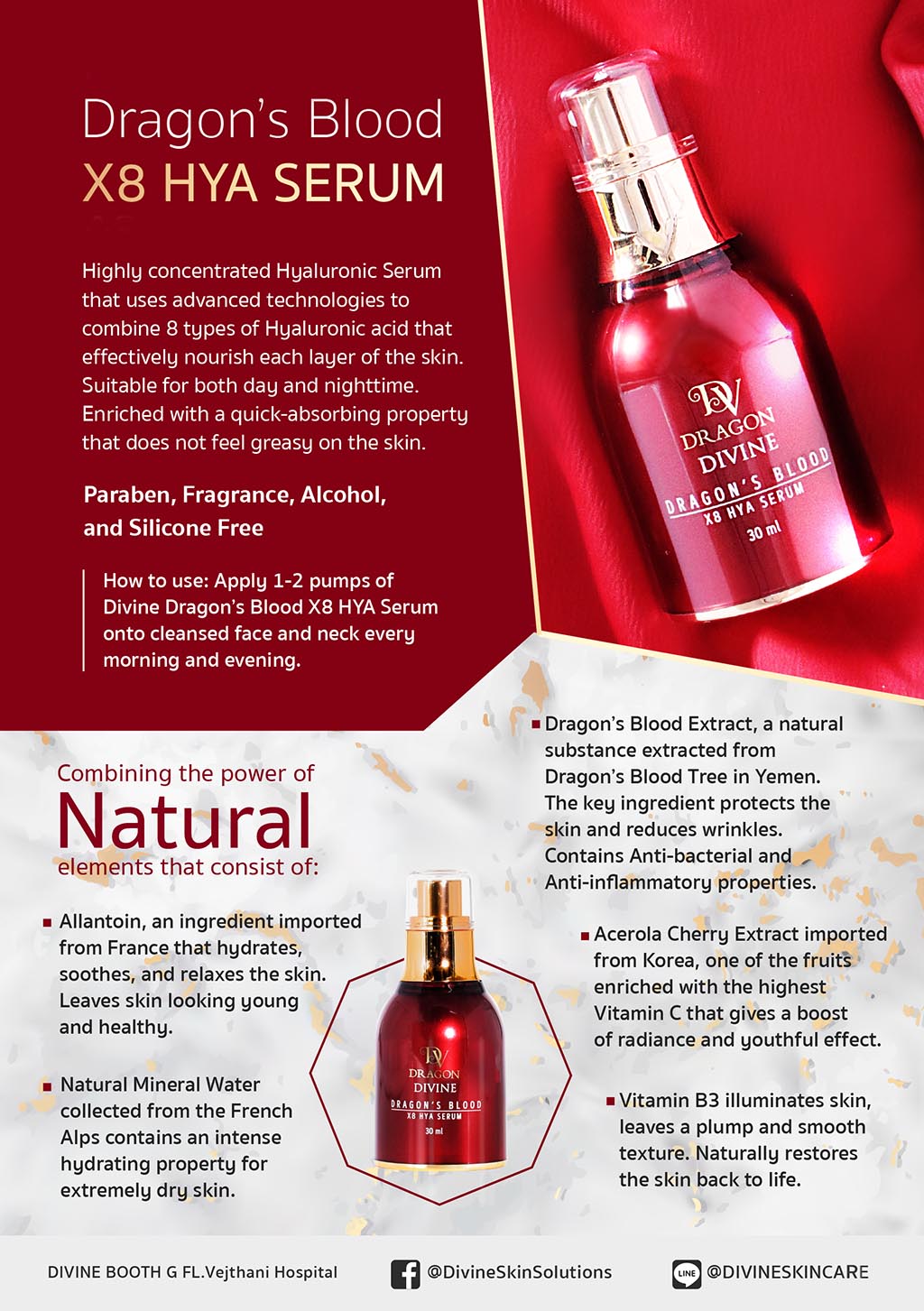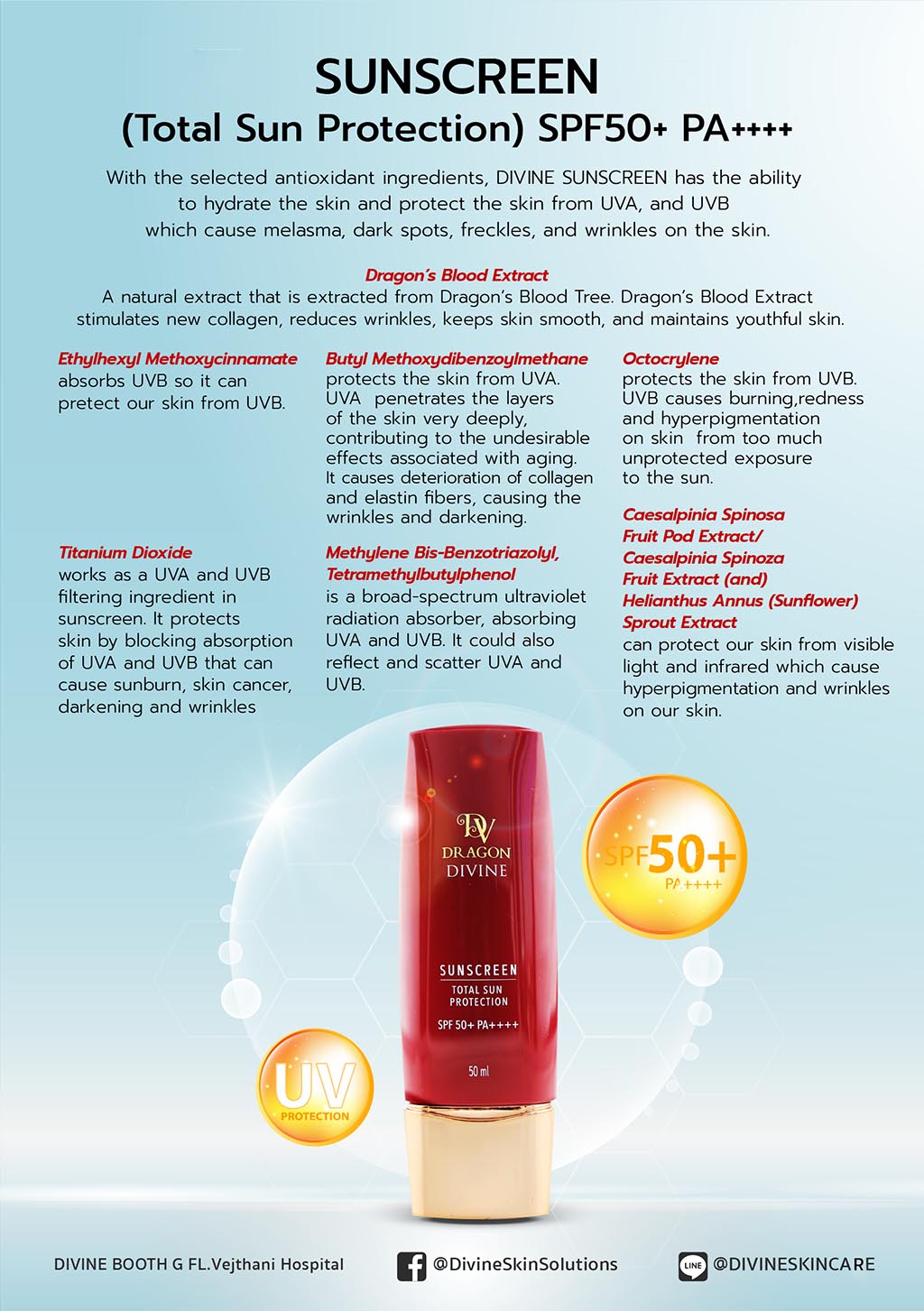 The DIVINE Sunscreen Total Sun Protection SPF 50+ PA ++++ passed a skin irritation evaluation and assessment test based on the International Contact Dermatitis Research Group standard. This simple patch test was conducted with Asian volunteers aged 18-60 years. 84% of them had healthy skin and the other 16% had skin allergies. 
From the test by dermatologists, it was found that, after removing the test patches for 30 minutes, no volunteers reported irritation, and in 24 hours after removing the patches no volunteers were found to have irritation either. This is equal to having an average irritation score of 0.00. It can be concluded that the DIVINE Sunscreen Total Sun Protection SPF 50+ PA++++ does not cause irritation (non-irritant). 
However, skin conditions differ from person to person. If applying sunscreen causes allergies or any other side effects, you should consult a dermatologist to receive proper treatment and advice on choosing suitable sunscreen products.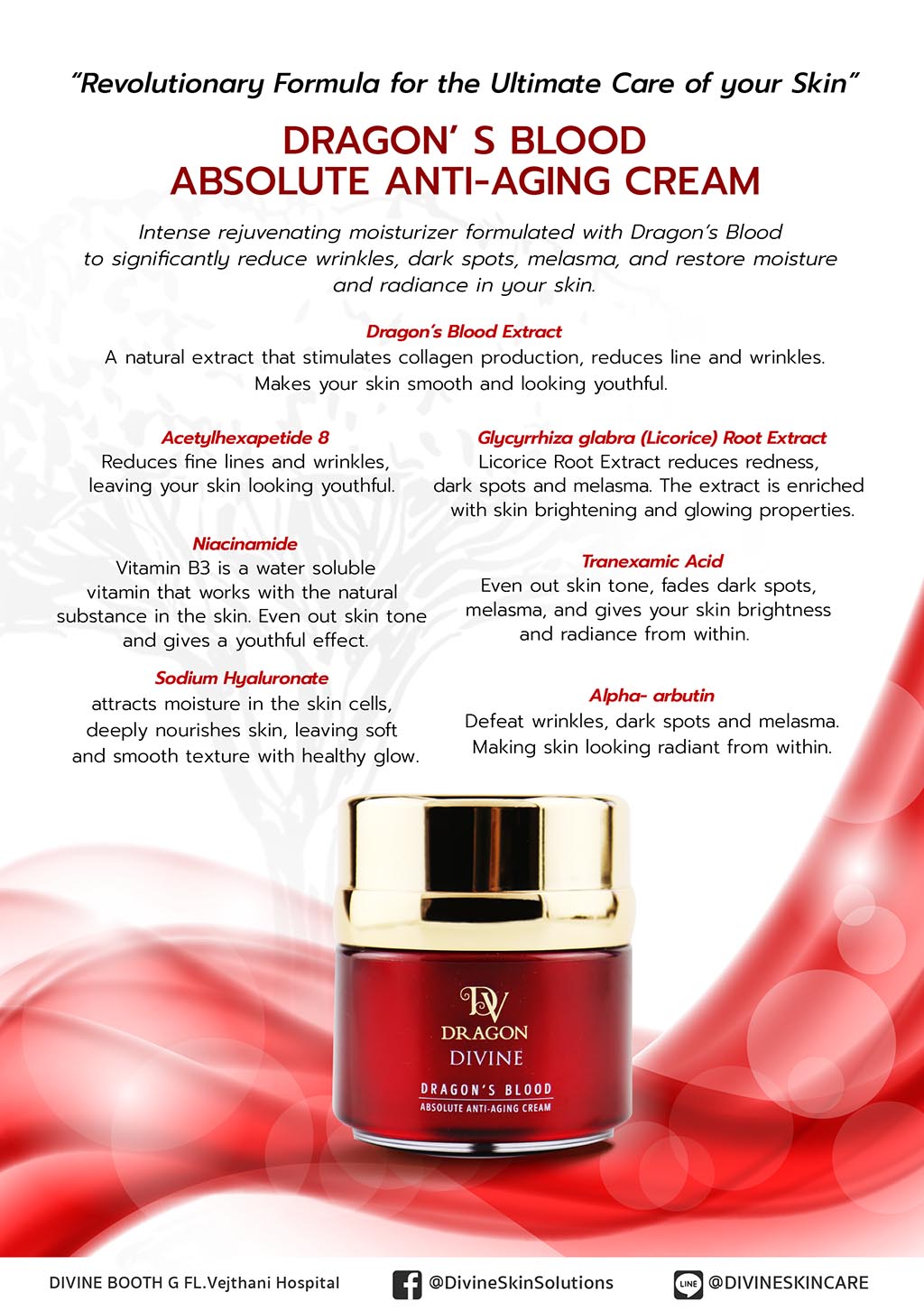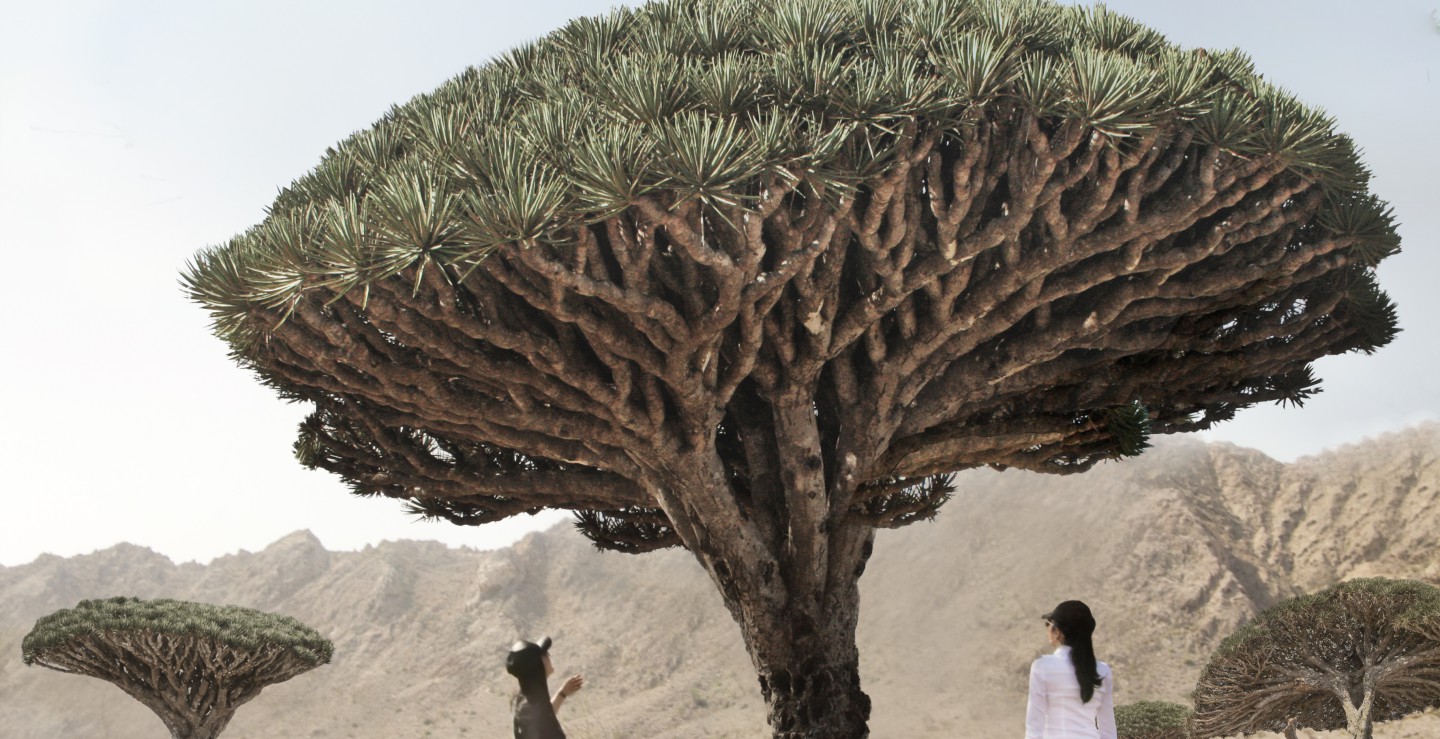 The miraculous knowledge of the "Dragon's Blood" extract has been passed on to many regions including Southeast Asia, West Africa, East Africa, Western India and Socotra, an island of Yemen. This island has a hot and dry climate, and is the place where a dermatologist, who specialized in skin treatment of Asian people with over a decade of experience, traveled to and discovered the Dragon's Blood extract, which was used to develop a beauty formula called "DIVINE Absolute Anti-Aging Cream".
The Dragon's Blood Tree is a brainstem-shaped tree. The trunk's latex has a red color like blood, which is outstanding for being used to rejuvenate the skin since ancient times. This red latex is a main ingredient in premium skin rejuvenation and cosmetic products.